What will you learn in this article?
Basic Ingredients of Tomato Ketchup.
Does Sugar make Ketchup less Vegan?
A simple recipe to Make Your own Vegan Ketchup at home!
Bonus : 3 VEGAN SAUCES YOU CAN PUT ON ANYTHING
List of vegan ketchup brands.
Ketchup and Veganism.
Every proud vegan wants to be conscious about the contents of what they consume. It is the very driving force that leads most people to favor that diet.
Whether you have been a vegan for years or a neophyte making a switch to a new plant-based diet, among many questions on different foods you may have asked, "Is Ketchup Vegan?" or even "Is ketchup healthy."
This snippet from Google Trends justify the same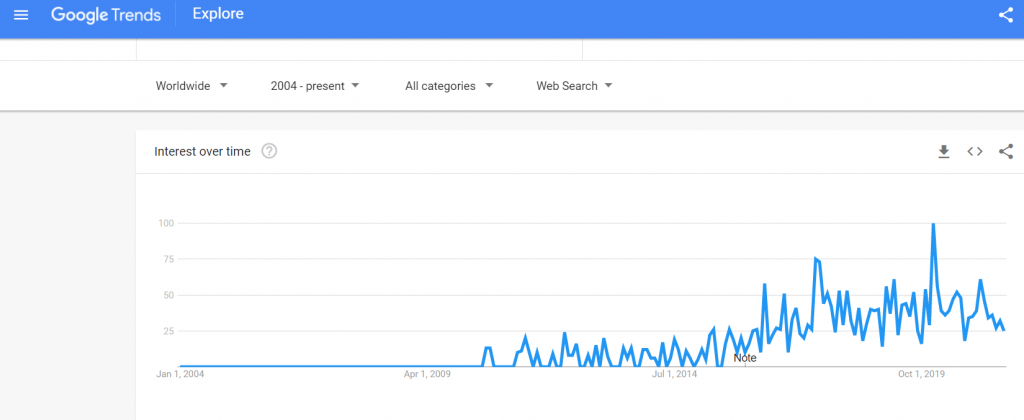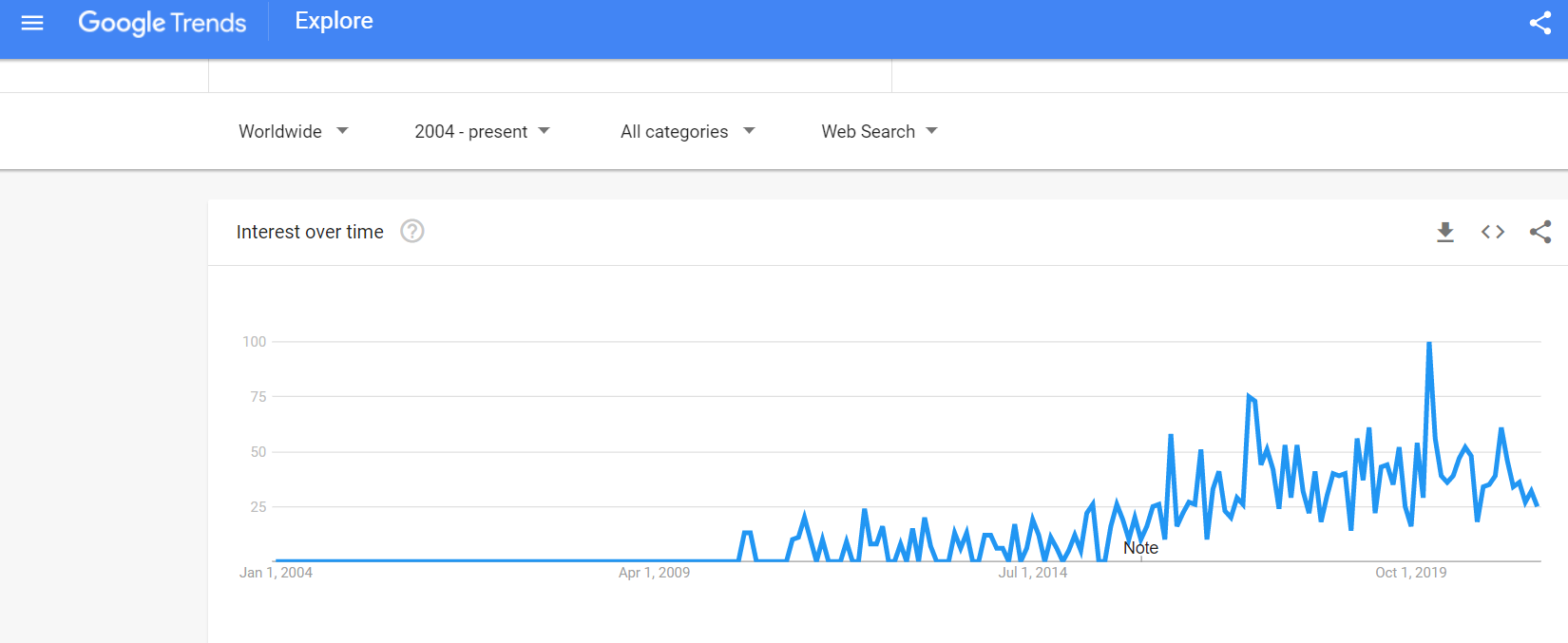 The old adage rightfully insists that "You are what you eat."
So these are valid questions as we already know because of mass production some companies may tend to include some preservatives and chemicals in foods or take shortcuts to maximize profits.
It is thus a very valid question to ask if ketchup is part of a vegan diet despite it containing tomatoes.
The contents of ketchup may of course differ across brands that exist in the market. So we will make efforts to discuss several brands and their composition so that we can establish how vegan they are.
Hopefully, in reading this, you will also be able to take matters into your own hands and make your own Ketchup to mitigate the chances of leaving it up to some capitalistic brand that may have bad practices.
In order to establish a criterion, we must define what a vegan diet is and what tomato ketchup is amongst other fundamental definitions.
WHAT IS A VEGAN DIET?
A vegan diet is one that only contains plants (such as vegetables, grains, nuts, and fruits) and foods made from plants. Vegans do not eat foods that come from animals, including dairy products and eggs.
WHAT IS TOMATO KETCHUP?
Ketchup is a thick semi-sweet paste largely made of tomatoes with a mixture of vinegar, sugar, some spices, onion, coriander, cloves, garlic, and cumin, and mustard.
However, it was originated in China as a brine of pickled fish or shellfish called "ke-tsiap".
In the late 1600s, English sailors visiting Malaysia and Singapore were fell in love with the sauce that they not only took samples home but English cooks eventually attempted to duplicate the spicy sauce.
With no access to exotic Asian ingredients, they improvised with cucumbers, mushrooms, nuts, oysters, and other variants.
It is often used as a flavoring for different dishes, vegan or otherwise.
WHAT ARE THE BASIC INGREDIENTS OF TOMATO KETCHUP?

The basic ingredients of ketchup most ketchup are tomatoes, sweeteners, vinegar, salt, spices, flavorings, onion, and/or garlic.
The nature of sweetening agents is often granulated cane sugar or beet sugar. Maple syrup can also be used as a sweetener.
DOES THE USE OF SUGAR IN KETCHUP MAKE IT LESS VEGAN?
Now some people have argued that sugar would imply that Ketchup is not vegan, but sugar is made from sugar cane which is also plant-based.
That argument is however valid in some instances, white sugar gets its color from a refining process that often involves the use of bone char.
In such an instance it means that even though it's not directly an animal product, it's not vegan. The same applies to brown sugar, powdered sugar, and even raw sugar, all of which are derivatives of refined white sugar.
Some sugar manufacturers are certified vegan; this can be checked on the company website or on the PETA website.
Some ketchup may opt to use maple syrup or agave nectar as a sweetener. We can also consider that tomatoes themselves are considered as fruit and have their own inherent sweetening.
HOW TO MAKE YOUR OWN VEGAN KETCHUP: INGREDIENTS AND THEIR HEALTH BENEFITS
In order for us to make a recipe for purely vegan ketchup, let us take time to understand the basic composition and health benefits of each one.
TOMATOES
Tomatoes are the major ingredient of "tomato ketchup." They contain some phytonutrients, vitamins, and minerals. They can reduce the risk of heart disease, boost immunity, and reduces the risk of statin drugs among other things.
Sounds healthy to me!
VINEGAR
Vinegar is an acidic solution from plant-based foods such as apples and grains like barley. All kinds of vinegar are basically vegan unless additional flavorings are clearly stated.
Apple cider vinegar improves digestion, lowers blood pressure, improves insulin sensitivity and hair health among other things.
SPICES
Spices are derived from plants and are thus always vegan in their natural state. Any spice blends added to ketchup are vegan-friendly. Different spices have different health benefits but largely anti-oxidant properties.
SALT

Salt is a mineral and a very vital component for many functions.

MAPLE SYRUP

Make sure you go with a PETA verified vegan brand.
A SIMPLE VEGAN KETCHUP RECIPE
The following ingredients typically make 1 cup of homemade ketchup. It may last 1 week when refrigerated.
Ingredients:
1 (15 oz.) BPA-free can of organic, fire-roasted, no salt added diced tomatoes OR go with jarred, (plain) diced tomatoes without added ingredients You can use your own tomatoes and fire-roast in the oven before pureeing. The oven roasts add the best flavor, though regular diced tomatoes will work.
1 tsp. raw apple cider vinegar


1/8 tsp. Himalayan or granulated sea salt


Maple syrup as a sweetener


1/8 tsp. paprika


optional: a dash of black pepper or even garlic powder if you're brave

Directions:
Firstly, drain the tomatoes. Tomatoes are high in water and since we want our ketchup to be thick and not soupy; draining will help keep our ketchup thick once it's blended. Avoid using tomato sauce as well since it will make your ketchup too thin.


Merge all the ingredients to a small food processor or a blender made for small jobs or add it to your high-speed blender and blend until completely smooth.


Store in a glass mason jar for one week in the fridge. Try to choose a half-pint size jar since the less empty space at the top of the jar, the longer it will keep. Please, do not use plastic containers since they'll not just stain, but your ketchup can also soak up chemicals from the plastic during storage.


3 VEGAN SAUCES YOU CAN PUT ON ANYTHING
Here is a bonus video to make it easy for you :
WHICH VEGAN KETCHUP BRANDS CAN I BUY?
For most people making ketchup on their own may be a tedious process. So they may opt to simply buy it from verified sellers. So I will list brands that are vegan and non-vegan brands.
Note that for better accuracy it's best to check with individual brands as some things may change over time in how brands operate.
At the time of publishing, this write-up of the brands is as follows.

LIST OF VEGAN KETCHUP BRANDS
IS VEGAN KETCHUP HEALTHY AS A CONDIMENT
The short answer is yes.
The broader answer is that as a flavoring it is meant to be used in small amounts such that even those who have Ketchup that contains sugar will not exceed the WHO recommended daily intake of sugar by a long shot.
Ultimately even after taking a vegan journey, you can peacefully have your food with ketchup and also you may look at our other articles on other foods as we assist we walk hand in hand in this journey to a healthy lifestyle and a better future for humanity.