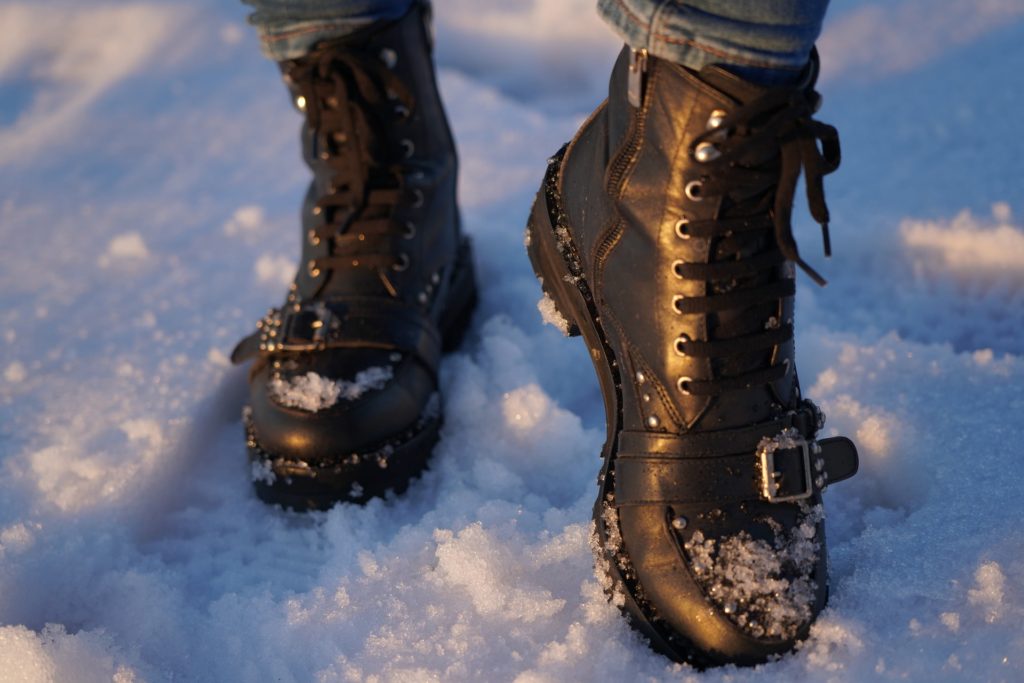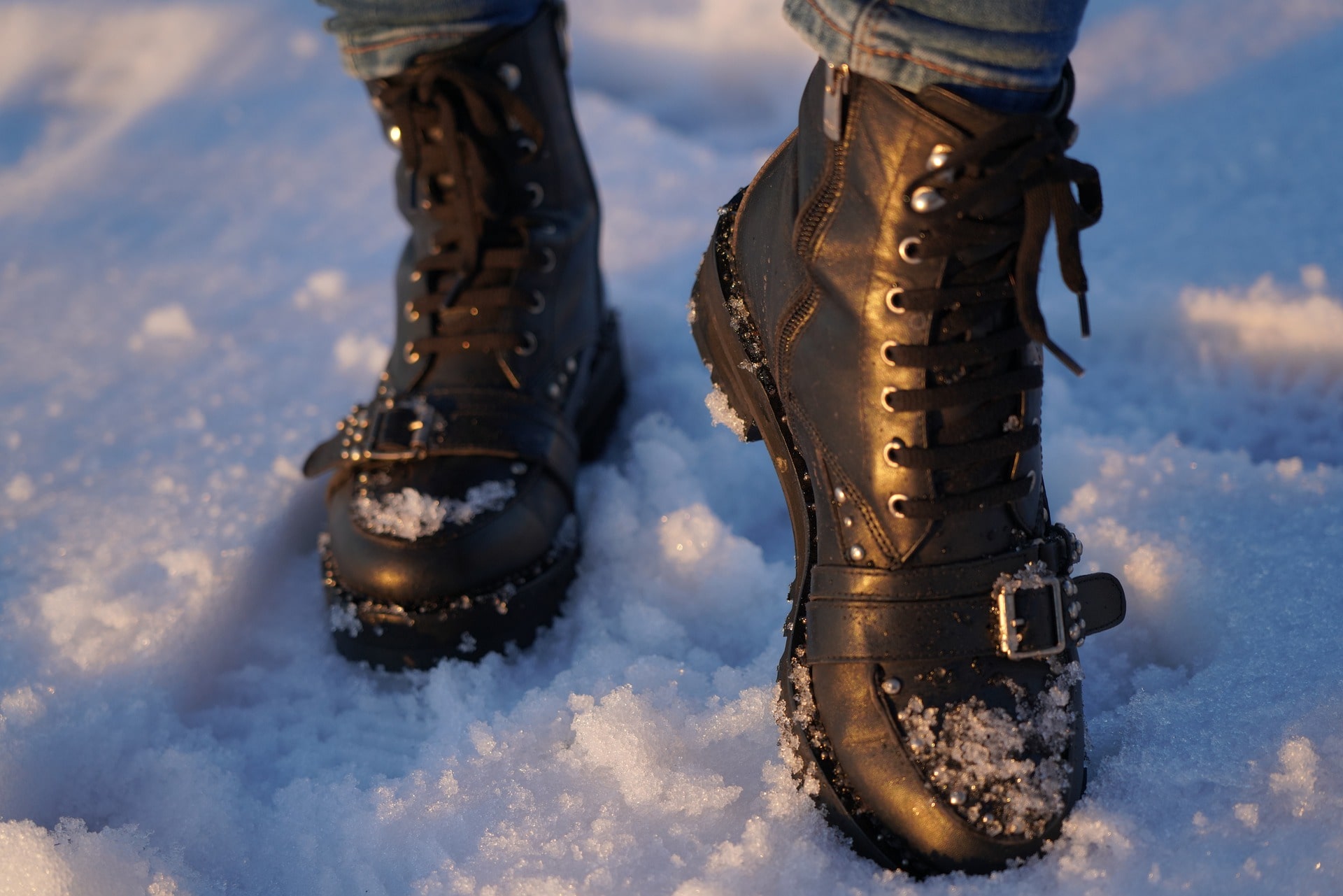 Introduction to vegan winter boots a.k.a vegan snow boots.
Are you planning to spend your vacation at a frosty place? Are you someone who wants comfortable boots that can help you through winter?
If you are someone who has the same queries in your mind, then you're at the right place!
In this blog post, I will review the best five vegan winter boots that are comfortable, versatile, and fulfill customer's intent.
Vegan winter boots are specially made with synthetic cruelty-free material. Most commonly, they are more important for winters. These plant-based vegan boots have features and specialties that make them easily adaptable for winters.
You Might Also Like:
Leading a comfortable life is essential, so it's vital that you carefully choose comfortable boots for yourself. Below, I provide you the five best vegan boots for winters to keep your feet warm. (2 for men and 3 for women)
The five best Vegan Winter Boots – VegansCult's choice
2 winter Boots for men that I Like
Gender: Male
Features: adjustable Velcro strap, waterproof, hook and loop strap, synthetic sole
It's a mesmerizing boot best suited for winter.
What I liked about it.
It is made of nylon and rubber, so it's 100% vegan.
It's waterproof, which makes the boots breathable. The soles are waterproof, and they provide good grip and traction. Therefore, the chances of falling are less with these shoes.
The Velcro strap is an all-purpose strap that makes it easy to fix the shoe and wear it comfortably. You can slip them on and off quite easily.
You can use it in temperatures of –40 degrees which makes them durable and suitable for winters.
The boot opening is adequate that provides a suitable fit for the foot.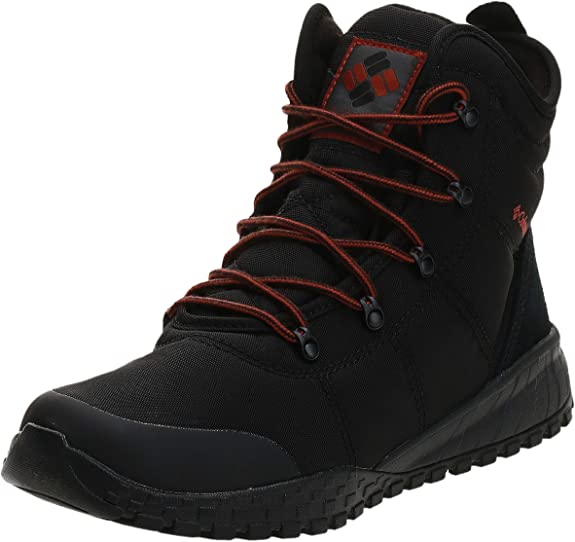 Gender: Male
Features: waterproof, OMNI-Technology, Omni-grip, versatile.
It's a showstopper and a versatile boot. It has a rubber sole and Cordura fabric that is vegan-friendly. It's best for winter as it has technologies suitable for winter. It is by far the most incredible winter boot for a versatile male, and you can wear it anywhere.
What I liked about it.
It has a perfect heat management technology, OMNI-HEAT. It's a reflective heat lining that can retain heat and keep your feet warm. Therefore, they are perfect winter boots. It is best for temperatures of -32C.
The OMNI-technology of the boots has a waterproof seam-sealed layer that provides comfortability.
It has a perfect outsole, OMNI-grip that promises excellent traction and grip in rough terrains. Furthermore, it incorporates a midsole (TECH LITE) that is perfect for cushioning. Therefore, when you walk or run, you won't feel stress on your feet, and this midsole will provide you with comfort.

3 Winter Boots for Women that I like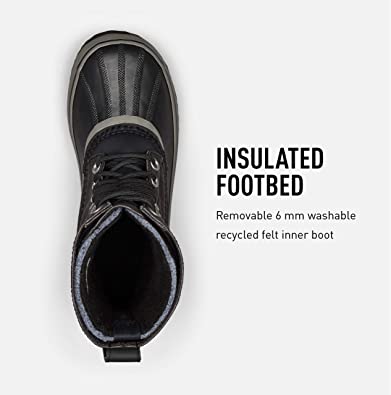 Gender: Women
Features: Resilient, waterproof, removable insole
It's a versatile woman boot that is best for heavy snow. It's a vegan boot because it has a rubber sole and it has a vegan canvas upper.
What I liked about it.
The upper material of the boot is waterproof protected. Therefore, your feet won't get soaked in a damp environment.
The platform in the boots will provide support and all-day comfort for you.
It features a removable insole that you can wash frequently. The insole is best to provide you with relief and support.
Moreover, the outsoles are also handcrafted and are waterproof. Since they have a rubber shell, they will provide you with good traction. These boots also incorporate a 2.5 mm midsole perfect for cushioning. Cushioning will provide you with relief and stressless walking.
Many customers feel comfortable and warm in these shoes. Therefore, they are ideal for such weathers.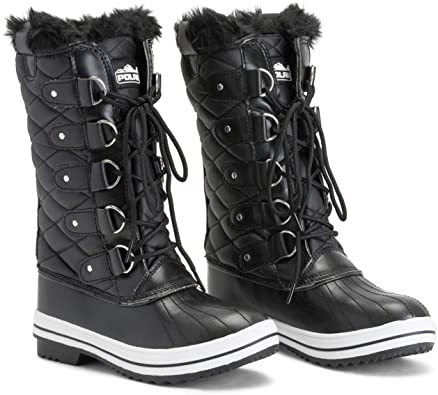 Gender: Women
Features: waterproof, calendar rubber sole unit, mid-calf lace-up design.
It's a fashionable boot available in many colors. It's an affordable boot made with 100% synthetic material.
What I liked about it.
It's a waterproof boot that protects your feet from soaking.
It opens many options because it's available in many colours.
It has a rubber sole unit that is excellent for grip and traction.
Overall, the shaft is adequate for easy wear.
They have a gusseted tongue that prevents snow accumulation in the snow. Therefore, it can be perfect for winter adventures.

Gender: Women
Features: Waterproof, Thinsulate insulation, heel counter lug, D-ring lacing system
It's an eye-catching snow boot with a synthetic sole, and the upper material is made from synthetic fabric.
What I liked about it.
It has a waterproof upper that ensures that your feet are dry always.
The Thinsulate insulation ensures that your feet are always warm, and it's best for temperatures up to -40C.
It has removable insoles that you can wash, and the outsole is exceptional in providing good grip and traction. Also, the lugs ensure a smooth grip.
The heel counter gives extra support that makes it easy to slip on the boots. Also, the D-ring lacing allows quick wear for the shoe.

Buying Guide for Vegan Winter Boots
Firstly, you should ensure that the material of the boots is vegan if you shop locally. You should ask the representative about the material of the shoe and ensure whether they are cruelty-free.
Secondly, you should consider the cost. If you want a perfect shoe with no cost constraint, go for Columbia men's and Kamik women's shoes. However, if the price is a constraint, then polar shoes are best for you.
Identify your size. The boots have a long shaft size which makes them difficult to wear. So, you should probably order shoes in bigger sizes so that they fit.
You should identify the purpose of purchasing them. If you want to wear them anywhere in the winter, Columbia men's and Polar women's shoes are the best. They are versatile and come in various colors that broaden your option.
Nonetheless, if you're looking to purchase boots that are best for winter, consider going through the above list that features the best winter boots.