In the early stages of becoming a vegan, as old cravings die, one may lament the absence of dairy milk in their diet. So one may start to look for alternative sources, like plant-based milk.
This raises the question, "Is almond milk vegan?" Here is a snippet from google trend that shows people curiosity level: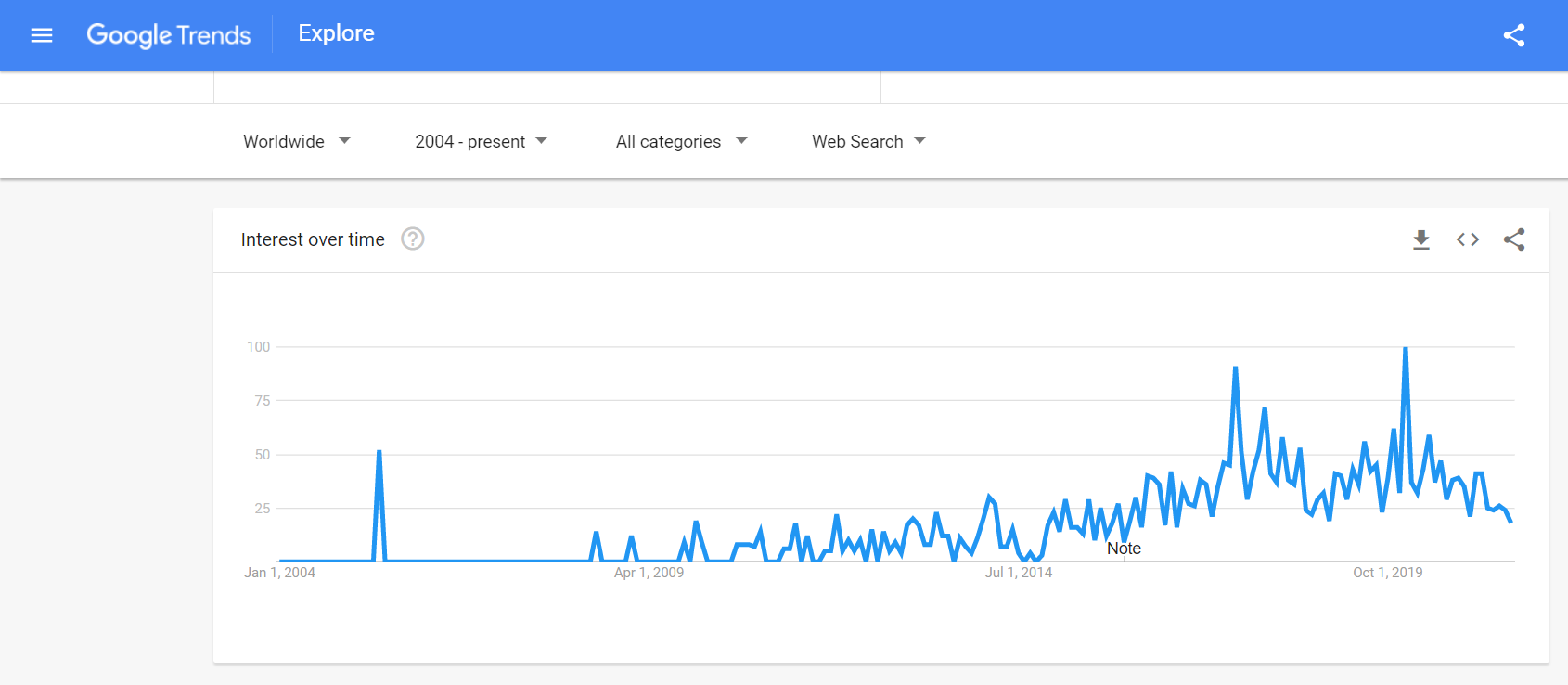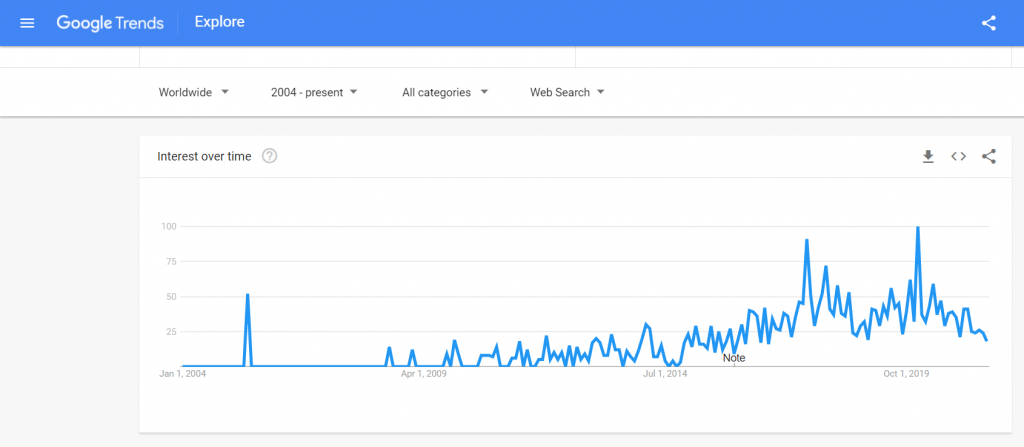 Almonds being plant-based, the short answer to the question, "Is almond milk vegan?" is obviously yes. However, this applies in instances where it has been traditionally made, but there are times almond milk is not vegan.
The difference between veganism and vegetarianism is that veganism looks at all factors involved in the creation of a product. Is there any environmental harm or exploitation of animals?
We will explore the different implications and exceptions.
In this blog, we will not stop there but we also intend to give an overview of its benefits and uses and why it's a wise alternative for cow milk.
Are you ready?
WHAT IS ALMOND MILK?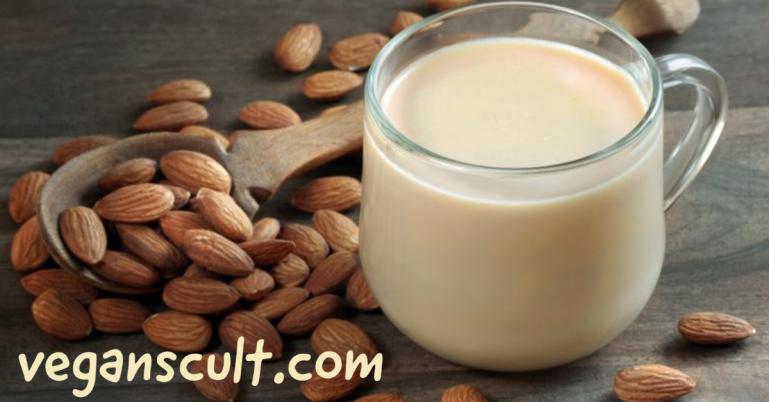 Almond milk is a plant milk manufactured from almonds. These are edible seeds of Prunus dulcis, more commonly called the almond tree.
Almond milk has a creamy texture and nutty flavor.
It is devoid of cholesterol, saturated fat or lactose, and is an ideal alternative for vegans, lactose intolerant people, and many others who avoid dairy products.
Commercial almond milk may tend to be flavored and fortified with micronutrients. It is thus important to check the ingredients to check if any non-vegan ingredients have been sneaked in.
In the home, it can easily be blended in water.
DOES ALMOND MILK CONTAIN NON-VEGAN ADDITIVES?
For any vegan product that exists there tends to always be another competitor on the market which is non-vegan. There are some manufacturers that add non-vegan additives to almond milk like eggs.
It is important to check the ingredients or ask customer service personnel for ingredients although most companies that have a large client base from the vegan community will not likely disclose anything that jeopardizes their integrity to the client base.
If we are to rely on the ingredients they insist are in the milk. Then most brands do not contain animal products or additives.
CONTROVERSY SURROUNDING ALMOND MILK
It is unfortunate there have been reports of this dairy-free alternative causing harm to bees. Reportedly, California which produces a large number of almonds has been indicated as using commercially kept bees for pollination, in the almond farms.

This process had killed over 50 million bees between 2018 and 2019 based on the report. The reason is that the excess use of pesticides on the plant has been detrimental to the bees.

This has of course raised eyebrows and caused the vegan community to question if almond milk should still be considered vegan?
Another pressing factor in the state of California has been that almond milk production consumes 10% of the state's water reserves.
It becomes difficult for an individual to know the source of the almonds they are using and whether they are of vegan origins or not.
However suppose, one has almonds that have not been gotten by exploitation of any insects or abuse of the environment. Perhaps one has their own decent subsistence farm.
There are indeed ways of making 100% vegan almond milk.
HOW TO MAKE VEGAN ALMOND MILK AT HOME
Given the details above that highlighted how almond milk's vegan nature relies on the source of the almonds or the contents of the ingredients, for this section we are assuming that a person will do due diligence and research where they are getting ingredients.
Making almond milk can be incredibly easy but before we get into the process I must warn that homemade almond milk usually lasts a few days in the fridge before it goes stale. It is thus ideal to make what you can consume in a short time frame 9if making it at the home of course).
The process of making almond milk involves soaking almonds in water overnight or for up to two days — the longer you soak the almonds, the creamier the milk will be.
The next step is to drain and rinse the beans from their soaking water and blend them (or grind them) with fresh water. The outcome of all this, drained from the almond meal, is almond milk.

It is advisable, to begin with, a ratio of 1 cup of almonds to 2 cups of water when making almond milk. This makes milk that is roughly the consistency of 2% milk.
However depending on your preferences, say you are inclined to thinner milk, use more water whilst for thicker milk, useless. It's a game of proportions really.
WHAT CAN YOU USE ALMOND MILK FOR?
Suppose you have made your own 100% vegan almond milk, you would probably be interested in gathering a few ideas on how to incorporate it into your daily diet.

I compiled a special list that can stimulate more ideas for you.
USE IT IN YOUR CEREAL
Enjoy this nutrient, cruelty-free plant-based milk with your vegan cereal in the morning. It will keep you energetic and clear-minded throughout your day.
ADD IT TO YOUR TEA
One of the most brain stimulating beverages ever made is tea. It deserves to be fused with yet another blessing to the world of vegan beverages. Why not add it?
MIX IT INTO SMOOTHIES
There is no harm in experimenting with smoothies, add it sparingly at first and see which ones you like. You might just fall in love with it.
MAKE A DAIRY-FREE RICE PUDDING OR ICE-CREAM
Ice Cream can be non-dairy thanks to almond milk. Ultimately you can also use it in soups, sauces, and salad dressings. Do not hesitate to experiment with using it as a milk replacement in many baked foods.
CAUTION: It is advised that people who are prone to kidney stones should not consume almond milk in excessive amounts. This is because of its calcium oxalate content, which is generally high in homemade almond milk.
WHICH ALMOND MILK BRANDS CAN I BUY?
IN CONCLUSION
Have as much fun as possible with it and enjoy it. You are also advised to look at other articles on this blog to enhance your knowledge on which foods are vegan and which are not.
Related articles:
IS PESTO VEGAN? THE EXPERT OPINION.
CAN A VEGAN BE WITH A NON- VEGAN? WHAT DO PEOPLE SAY?
IS LACTIC ACID VEGAN? DOES ITS NON-VEGAN HISTORY STILL EXIST?
IS GLYCERIN VEGAN? VEGANS BE CAREFUL OF THIS INGREDIENT!
Show some love and share this on Pinterest!